Our Shops -Covid19 update
Sadly, we've temporarily closed our shops to protect our lovely customers and staff.
We're just uploading all our stock as quickly as we can.
Visit our Online Shop for all our kits, books & Duttons for Buttons exclusives and our Supplies Direct for home delivery of all our haberdashery and crafting materials.
If there's anything you need but can't see, email us or use the online contact form below and we'll get what you need to you as fast as external services allow. 
We are an independent 100 year old family firm with shops in York and Harrogate. We hope to be open again soon and helping all our high street customers. Thank you for your continued support in the meantime.
Keep safe and be well!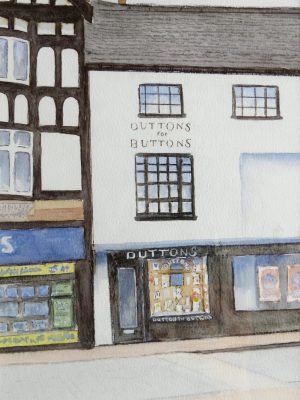 Duttons for Buttons
32 Coppergate
York
YO1 9NR
UK
Tel: +44 (0)1904 632 042
Shop opening hours
Suspended until further notice
Sunday Opening 2020
from 22nd November – 20th December 11am to 4pm
Duttons for Buttons
Oxford Street
Harrogate
HG1 1QE
UK
Tel: +44 (0)1423 502 092
Shop opening hours
Suspended until further notice
Sunday Opening 2020
from 22nd November – 20th December 11am to 4pm