Our Shops - Covid-19 update
Delighted to announce our shops are now open in York and Harrogate!
Our new opening hours are Monday – Saturday, 11am – 4pm.
There are lots of measures in place to keep everyone safe, including:
one-in-one-out

card (or app) only for purchases.
 an optional free Pre-Order & Pick-Up service (form below)
If you opt to use this service, we will call you to confirm your order, take payment and agree the most convenient time for you to drop by. 
You can also email your shopping list to york@duttonsforbuttons.co.uk/ 
Thank you for shopping local.
We look forward to seeing you again soon!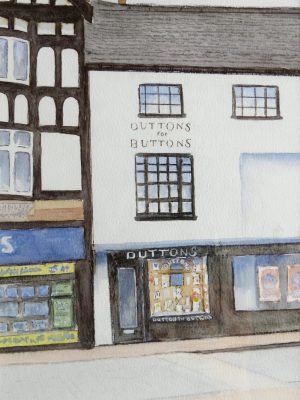 Duttons for Buttons
32 Coppergate
York
YO1 9NR
UK
Tel: +44 (0)1904 632 042
Shop opening hours
Mon – Sat   11am – 4pm
Sunday Opening 2020
from 22nd November – 20th December 11am to 4pm
Duttons for Buttons
Oxford Street
Harrogate
HG1 1QE
UK
Tel: +44 (0)1423 502 092
Shop opening hours
Mon – Sat   11am – 4pm
Sunday Opening 2020
from 22nd November – 20th December 11am to 4pm